Teambuilding and leadership training
Mijn opdracht
Diverse teambuilding and leadership trainingen internationaal management team.
Het resultaat
Omgaan met cultural diversity voor de gehele organisatie, met succes uitgevoerd.
Aanbeveling van Alain Soudan Managing Director Renault Trucks Benelux
Several times we requested George to provide services & advice, related to HR & MT issues. Except being highly trustworthy and having a charming personality, his previous business experiences and skills guarantee a pragmatic, analytical approach and useful advices.
Opdrachtgever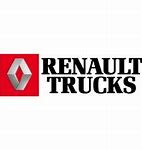 Renault Trucks Benelux